Daicing.com
Web Browsers: Currently only Internet Explorer 8 supports tb-lr (displaying vertically from left to right). Internet Explorer 6 & 7 support displaying vertically, but only tb-rl can be used. None of the other web browsers support displaying vertically.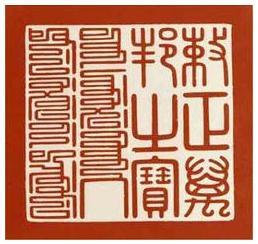 Welcome to Daicing.com!
Daicing studies the digitization of multiple complex scripts including Traditional Mongolian (inc. Ali Gali), Todo Mongolian (inc. Ali Gali), Sibe, Manchu (inc. Ali Gali), Daur, Tibetan, and Sanskrit (Siddhaṃ, Ranjana, and Devanagari) scripts. The research includes spellings, transformations, transliterations, Unicode standards, OpenType fonts, input methods (keyboard layouts), and etc. The Daicing products include DAO (Daicing Alphabet of Multiple Scripts), Daicing fonts, Daicing Keyboards and Daicing Online Keyboards.
Daicing products are published in Daicing.com. All of them are free of charge for non-commercial usage.
Don't hesitate to turn to Unicode with your documentations in complex scripts! All Unicode fonts are compatible!
We are upgrading the site. Hopefully everthing will be okay in weeks. Welcome to visit the new Abkai Blog (in Chinese)!
---